Skip to content
Emir Jaskic
Ado Jeginovic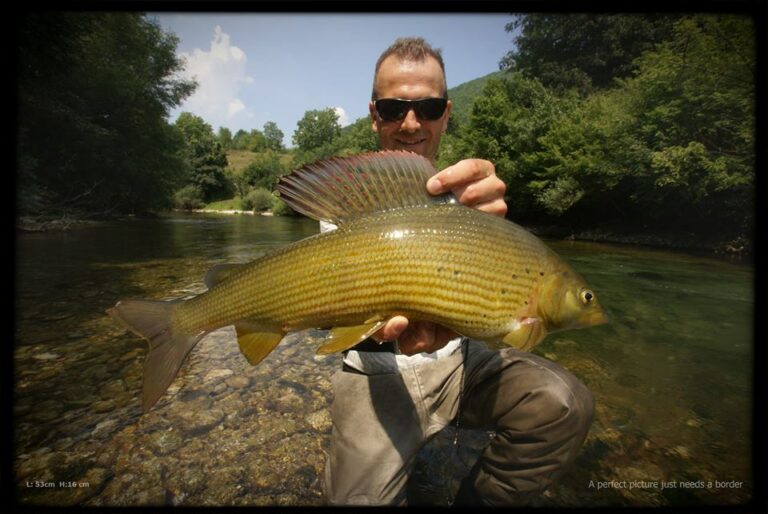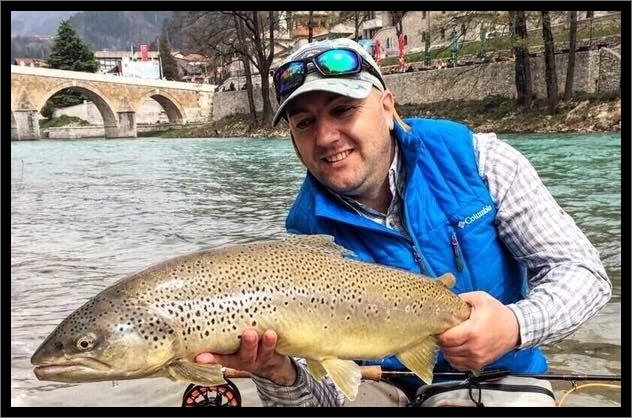 Jeg heter Emir Jaskic, jeg er bosatt i Sarpsborg.
Jeg selv på lik linje med Ado har fisket siden jeg bare var en liten guttunge.
Denne hobbyen skulle følge meg de neste 30 årene.
Når jeg oppdaget fluefiske i Bosnia i 2010, ble jeg helt hekta.
Jeg møtte Ado noen år etter det, og det tok ikke lange tiden før jeg sa at jeg måtte sette opp en webside for å vise mine nordiske landsmenn hva Bosnia har å by på.
Jeg er imponert over Ado sine guide ferdigheter og ikke minst hans fluebinde egenskaper, de er virkelig på toppnivå.
Det som var mest avgjørende for meg å ta i bruk Ado og hans team var hvor service minded de er – det kan enhver kunde bekrefte.
Ado og hans team kan mange språk, spesielt Ado, han snakker både engelsk, tysk, italiensk osv.
Målet mitt er å gi skandinavere en mulighet til å oppleve et fantastisk fiske i rolige omgivelser, nærmest uberørt natur og fisk som vaker året rundt.
Samt gi dere den tryggheten dere trenger ved at dere kan ringe og spørre om det dere måtte lure på.
Jeg er alltid klar for en prat på mobil eller facebook.
91738173
My name is Admir-Ado Jeginovic, born in the town of Kljuc which is divided by the beautiful river Sana, one of the three clearest waters in Bosnia and Herzegovina.
I have been fishing since my childhood and there have been many years of fly fishing experience over my shoulders.
Following the fly fishing expansion in Bosnia and Herzegovina during the last decade, I have been engaged a lot in guiding our numerous international fly fishing guests.
My very long fly fishing experience has not been based on fly fishing and guiding only.
I have a tremendous experience in teaching fly casting and fly tying to my guests, as well as to children through the local fly fishing school.
My flies have been sold and are still being sold throughout Europe, from the neighbouring Croatia and Slovenia, through Austria, Germany and other parts of Western Europe as well as some South-Eastern European countries and Scandinavia.
My fishing guests also come from different countries of the world, they can be beginners, renowned fishermen or even fly fishing instructors.
In recent years I've also begun building rods for my ciustomers – everybody loves a custom rod thats designed by your wishes.
I have been guiding our international guests to many rivers of Bosnia and Herzegovina, the two beats of Sana river, Sanica, Pliva, Ribnik, Una, Unac, Klokot and Krusnica.
I also have a team of guides that are handpicked by me – we will do our best to give you the best experience possible.
Most of the guiding we do for trout and grayling, but, during the past three-four years I offered a lot of guiding for the biggest salmonide specimen, the Danube Salmon (Hucho Hucho) which is a sort of European Taimen.
Skann QR koden med kamera på mobilen din for å laste ned visittkort som inneholder
Din kontakt person i Norge
Emir Jaskic
+47 91738173
post@vakvrak.no
Skann koden med QR

Din guide i Bosnia
Ado Jeginovic
+387 61 457 328
post@vakvrak.no
Skann koden med QR